Wafer Process Systems
A Wet Bench Manufacturer that Meets & Exceeds Expectations.
Wafer Process Systems is a wet bench, IPA dryer and chemical process OEM in the United States of America.
Wet bench manufacturing has been our primary product since 1983. We develop wet benches for the semiconductor, solar, biomed and disc industries.
Learn More
Optional Wet Bench Features
We manufacture wet benches and perform in field modifications to existing equipment to accommodate process changes. Plus, we provide safety and upgrades for our customers existing equipment. Most of all, without the need of extensive cost associated with the removal of existing wet bench equipment and installation of new equipment.
Chemical Blend Systems
We manufacture a comprehensive line of standard wet benches. Along with custom build to design equipment for various cleaning, etching and stripping applications commonly found in the semiconductor, MEMS, photonics, solar cell, disc drive and flat panel display manufacturing industries.
IPA Dryers and More
Have you ever considered the use of an IPA dryer for your wet process? If yes, Wafer Process Systems, a manufacturer of wet benches, would like to offer our domestic customers a 45 day demo of our particle neutral IPA aerosol dryer which is based on the proprietary liquid diffusion technology. Please contact us for more information.
We Manufacture the Following Wet Benches
Semiconductor Wet Benches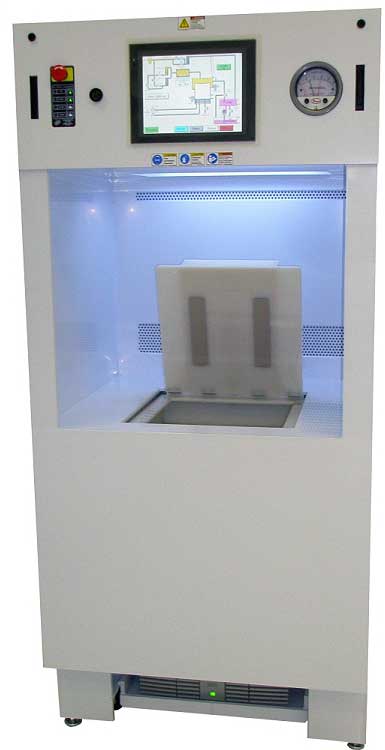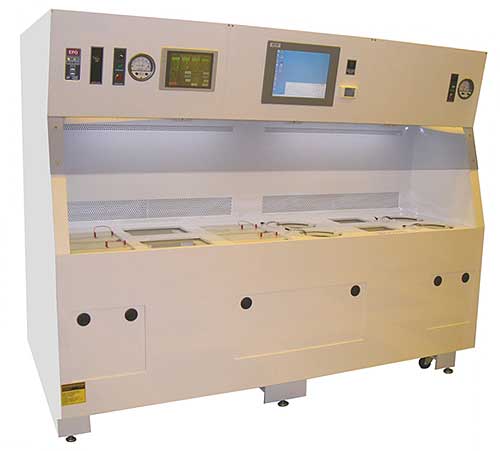 IPA Dryers (Aerosol)
Wafer Process Systems Inc.'s IPA dryer liquid diffusion technology (LDT) provides enhanced drying performance for a variety of substrates and material surfaces. This proprietary drying process and its subsystems control the creation of an ultra-pure IPA aerosol layer that moves across a motionless substrate to diffusively remove water, without leaving watermarks.
Wet Bench Maintenance and Services
We employ full time field service engineering personnel. We assist in repairs and upgrades of your existing wet bench equipment. Including, wet bench equipment for most of our competitors. Our wet bench company stocks a complete inventory of spare parts as well. These include stand alone controllers and sensors, which can be cross referenced to competitor's parts for second sourcing replacements.
Connect with us on LinkedIn and be informed of industry developments in the wet bench marketplace. CLICK HERE!