Wafer Process Systems is…
a wet bench manufacturer and wet process company to the semiconductor, MEMS, photonics, solar cell, RFID, disc drive and flat panel display manufacturing industries since 1983.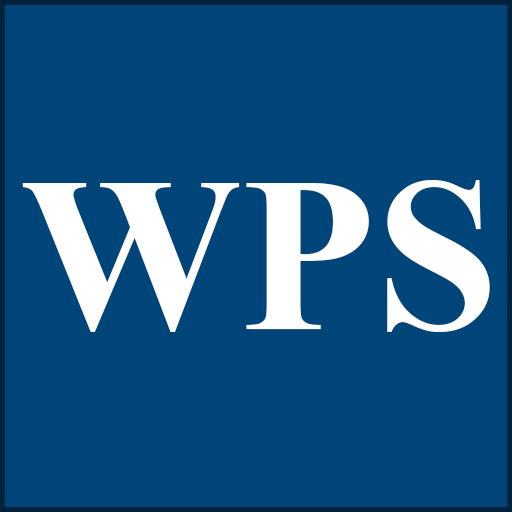 About Wafer Process Systems
We are a wet bench manufacturer established in 1983. The current CEO and President Douglas H. Caldwell developed WPS out of necessity to satisfy the industry needs for in field service and wet process equipment support. The company originated mainly as a service and support organization for local Silicon Valley customers. As our customer's needs for equipment service, modifications driven by process changes and new equipment requirements increased Wafer Process Systems Inc. created a full time engineering team to support the manufacturing.
Mr. Caldwell started the company after a four year tenure with Semifab Inc. where he was responsible for customer service and equipment support for North America. His responsibilities involved equipment installations, start ups, maintenance and in field modifications. At that time Semifab Inc. was one of the industries largest manufacturer of wet chemical process equipment and laminar flow hoods for the semiconductor and biomedical industries. Prior to working at Semifab Inc. Mr. Caldwell worked for Microair, Inc. for a period of four years where his responsibilities ranged from manufacturing to final test and quality assurance. The exodus of Microair's engineering manager and sales manager, who left to start Semifab Inc. was the driving force which lead to Mr. Caldwell into joining Semifab Inc.
Mr. Schmitz joined Wafer Process Systems Inc., a wet bench manufacturer, after the company was in operation for a period of six months. Prior to Mr. Schmitz joining Wafer Process Systems Inc. he worked for Semifab Inc. in their engineering department for a period of three years where he was responsible for design and generating documentation for manufacturing. Prior to his tenure with Semifab Inc. he had been employed by Santa Clara Plastics Inc., currently known as SCP Global, for a period of three years in the engineering department where his responsibilities were generating production drawings used in the manufacturing of Wet Chemical Process Equipment.
Management Team
President & CEO
Douglas H. Caldwell
Vice President, Engineering
Christopher J. Schmitz
Customer Service Manager
Stuart H. Lebherz
CFO & Vice President, Administration
Barbara C. Caldwell
Our Business
Wafer Process Systems Inc. manufactures a complete line of wet benches including manual, semi-automated and fully-automated dry In / dry out wet chemical process equipment. used in the manufacturing silicon and compound materials used in the manufacturing of microelectronic devices, computer disc drive media and slider assemblies, flat panel displays and photovoltaic products. Process applications include Surface Pre Cleans for Oxides and Metals Deposition (SC1 and SC2), Oxide Resist Strip (H2SO4/H202), Metal Resist Strip (Organic Solvent Chemistries), Metal Etch (Au, Cu, CR, Al), Nitride Strip, Buffered Oxide Etch, Electroless Chemical Deposition and Electrochemical Deposition and Conveyorized Spray Etch systems. All Equipment designs are compatible for use in a Class 10 Clean Room Environment.
Wafer Process Systems Inc. is a wet bench manufacturer of:
A complete line of Wet Chemical Process Equipment used for parts cleaning in off line processes such as Quartz Tube and Quartz Cassette Cleaning (CVD Tube and Cassette Cleaning), Bell Jar Cleaning and Track Equipment Resist removal.
Raw material substrate cleaning equipment for Post Saw Adhesive Removal and Cleaning, Post Lapping and Post Polishing Clean, Aqueous Parts Cleaning for Optics and Machined Parts Cleaning.
Precision IPA Aerosol Drying System using the patented LDT process. The LDT Drying System can be provided as a stand alone, modular drop in or as part of an automated dry in/dry out wet process system.
Wafer Process Systems Inc. is a wet bench manufacturer and performs in field modifications to existing equipment installations to accommodate process changes and/or upgrades for our customers equipment without the need of expensive facility cost associated with removal and installation of new equipment. Also, we stock a complete inventory of spare parts including stand alone controllers and sensors which can be cross referenced to competitor's parts for second sourcing replacements. If the Original Equipment Manufacturer you have purchase your equipment from is now out of business, Wafer Process Systems Inc. can provide the complete support you need to keep your equipment safely functioning for years to come.
For more information, fill in some brief information or give us a call. Click here!